Echinacea and Eryngium mingle with gentle grasses attracting hosts of butterflies and bees with their floral rewards. Heaps of visitors to Alnwick Castle Gardens in Northumberland were enjoying the copious floral rewards too, milling and chatting and enjoying their holidays. But a strange thing happened on one hillside.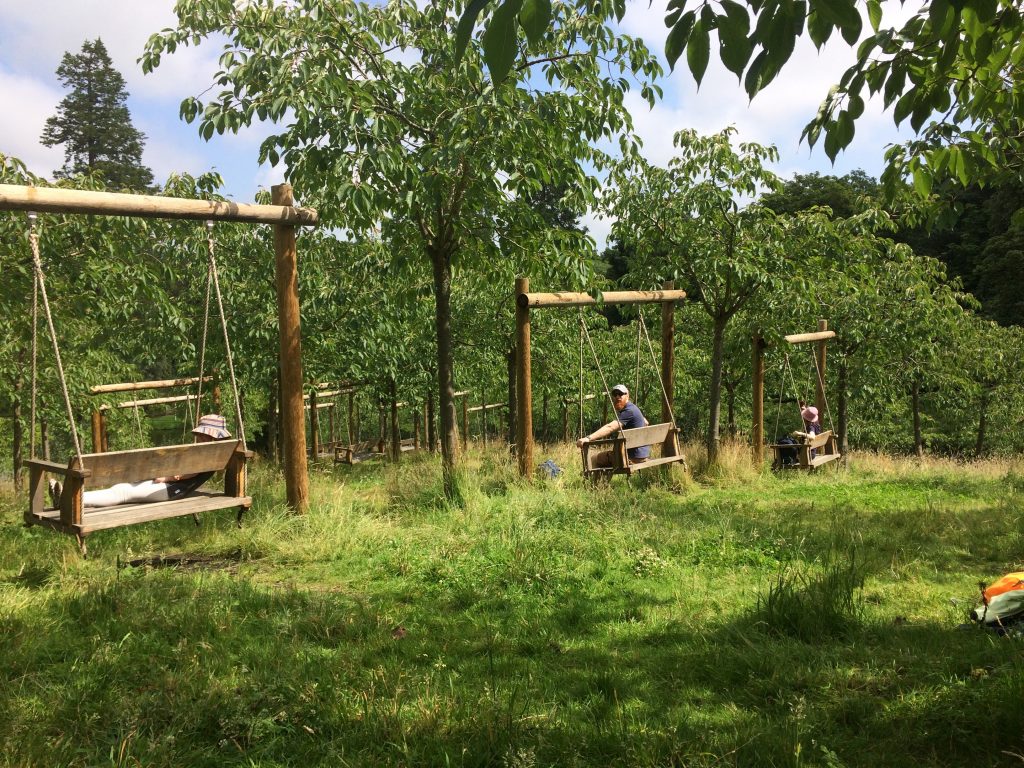 We followed the signs for the Cherry Orchard and were transported into zen heaven. Amongst the orderly rows of cherry trees were equally orderly swing-seats. It was joyously unexpected and immediately transportive. Children were hushed, harried parents sat and cleared their minds and a family of pheasants wandered between us, completely lacking the fear of their country cousins.
There were perhaps as many as fifty swing-seats on this blissful hillside, enough for every passing visitor on a warm summer weekend to have one to themselves. I can think of no greater treat; and to have a swing-seat of my own, preferably in my own hillside orchard, is now high on my wish list.
Alnwick Gardens is also famed for its comprehensive rose garden but it was outshone by the glorious walled garden. This remarkable feature was filled to the brim with botanical beauties and attention to detail. The huge stands of Romneya coulteri were at their spectacular best. Seeing such flamboyantly generous plants given the space they deserve was a pleasure.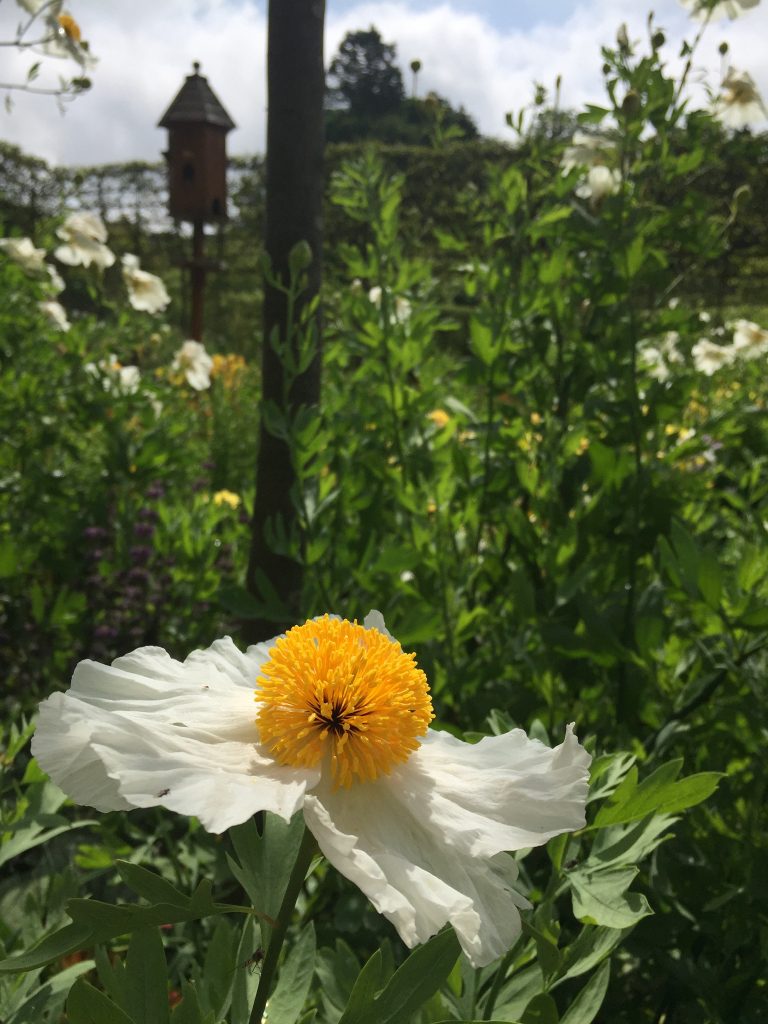 The juxtaposition of extravagant planting and a formal, enclosed walled garden is one that I have been enjoying since my Highgrove days. Straight lines countered with soft curves, swaying stems laden with summer blooms and insect life revelling in the sheltered environment is heavenly. With wonderful walled gardens and entrancing orchards, Alnwick Castle Gardens is delightful.
I have returned refreshed and inspired to get into my garden at home and those of my clients and push for organic horticultural excellence. New beginnings.