Case study 1 – Country house front garden
An elegant design that strikes the balance between traditional planting and contemporary ideas on soil improvement. This garden has a high water table and heavy clay soil so the creation of an informal cottage garden has been given a modern twist by incorporating recycled gravel. This has improved the soil and provided scope for an enhanced planting palette. Much thought has been given to the use of the space, its aesthetic, functions and character.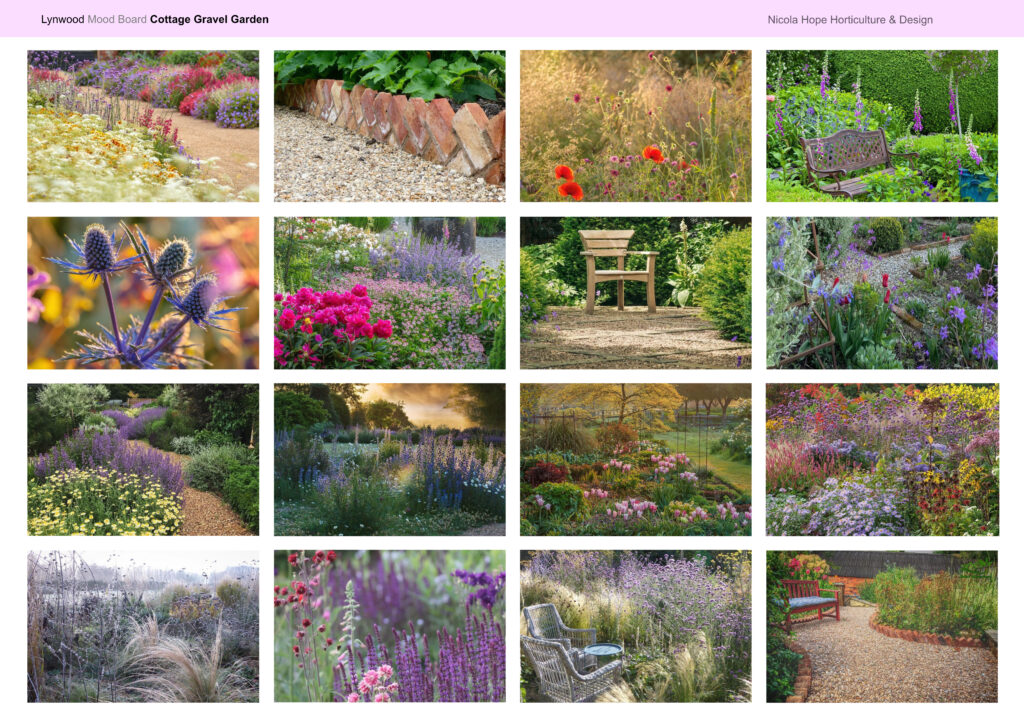 The first stage of my design process is to send you some mood boards for various aspects / areas of your garden. You can then tell me if I am on the right track and we can meet to discuss what you like and don't like about my ideas. I will have a good idea by then about what features should go where. After that I will put together a master layout plan of my design for your garden.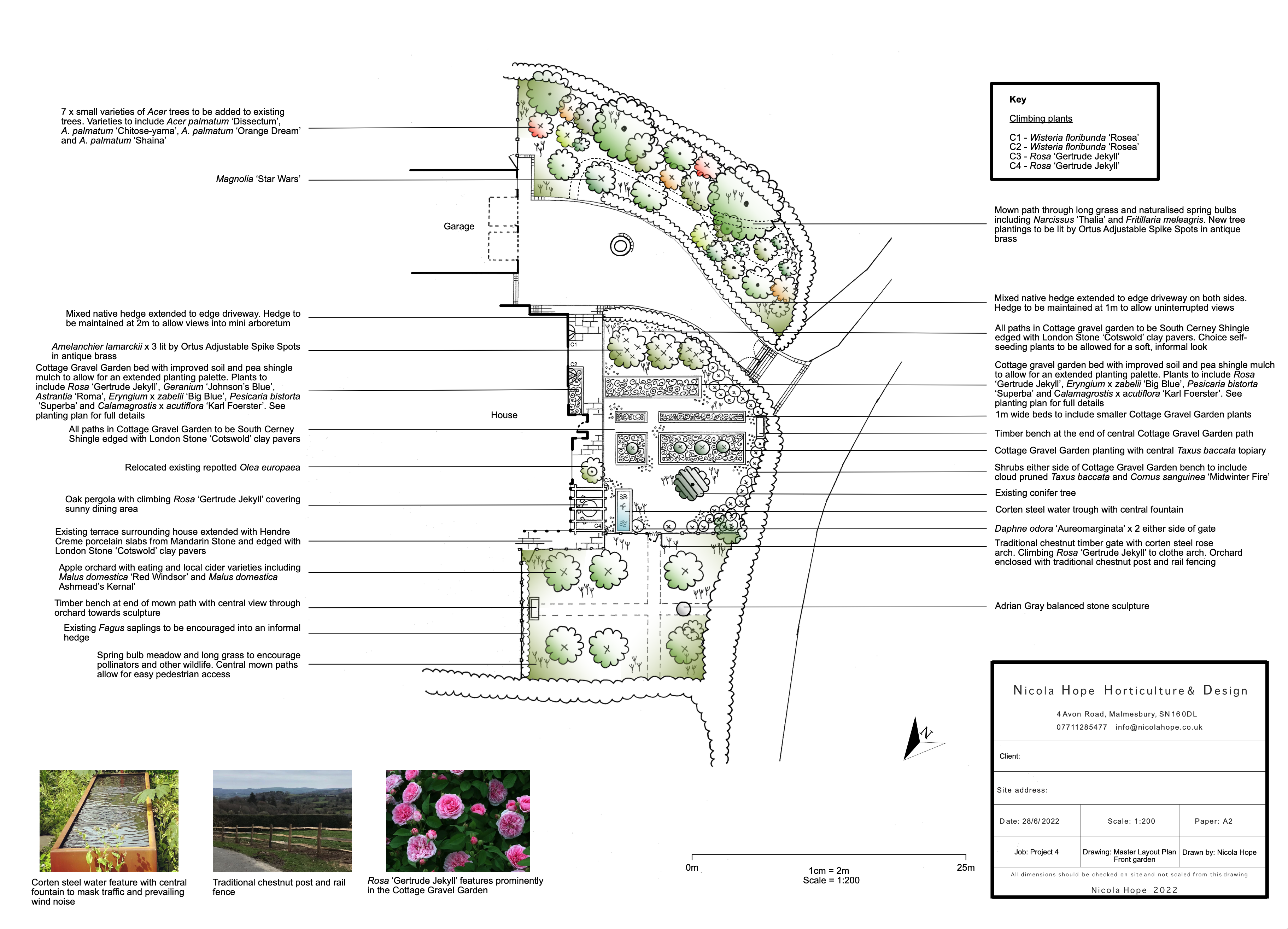 My full design package includes moodboards, a master layout plan (including landscaping materials and plant recommendations) , a planting plan, 3D visuals, another couple of site visits and it also covers one redesign.
I include 3D visuals in my Master Layout plan package so that you can see what your future garden will look like.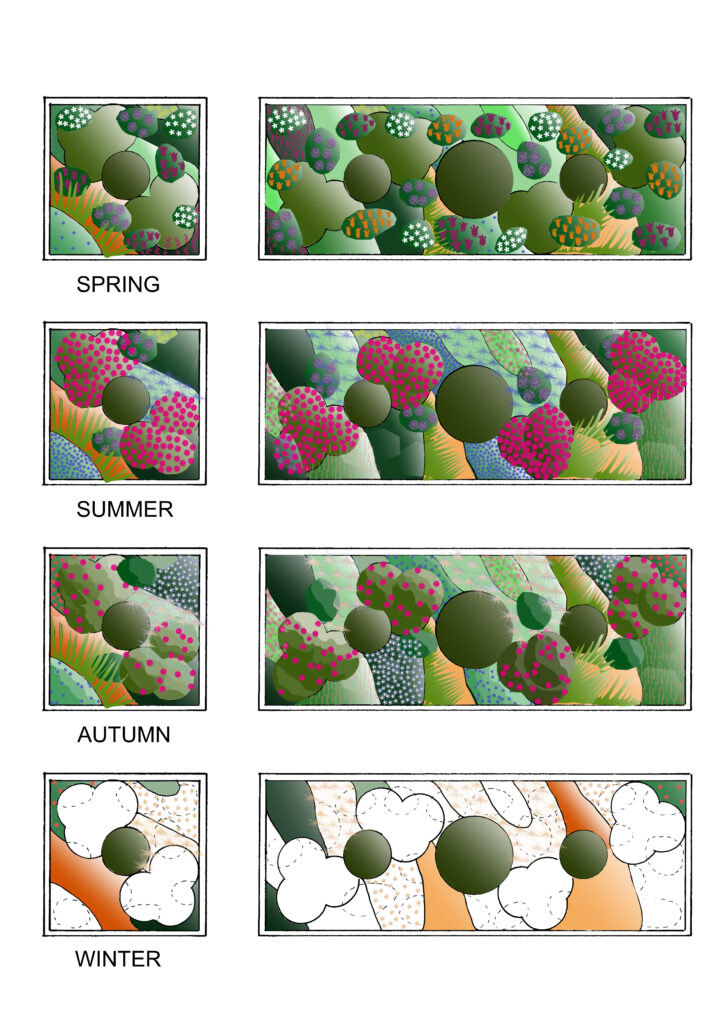 A full colour planting plan allows you to envisage how plants will work from season to season. Informality, practicality and enjoyment are at the heart of my design for this country garden
---
Case study 2 – Woodland hillside hideaway
This charming garden nestles quietly but beautifully on a peaceful Cotswold hillside. Simplicity and craftsmanship are the philosophy behind this garden design. Contemporary design is juxtaposed with established rural crafts.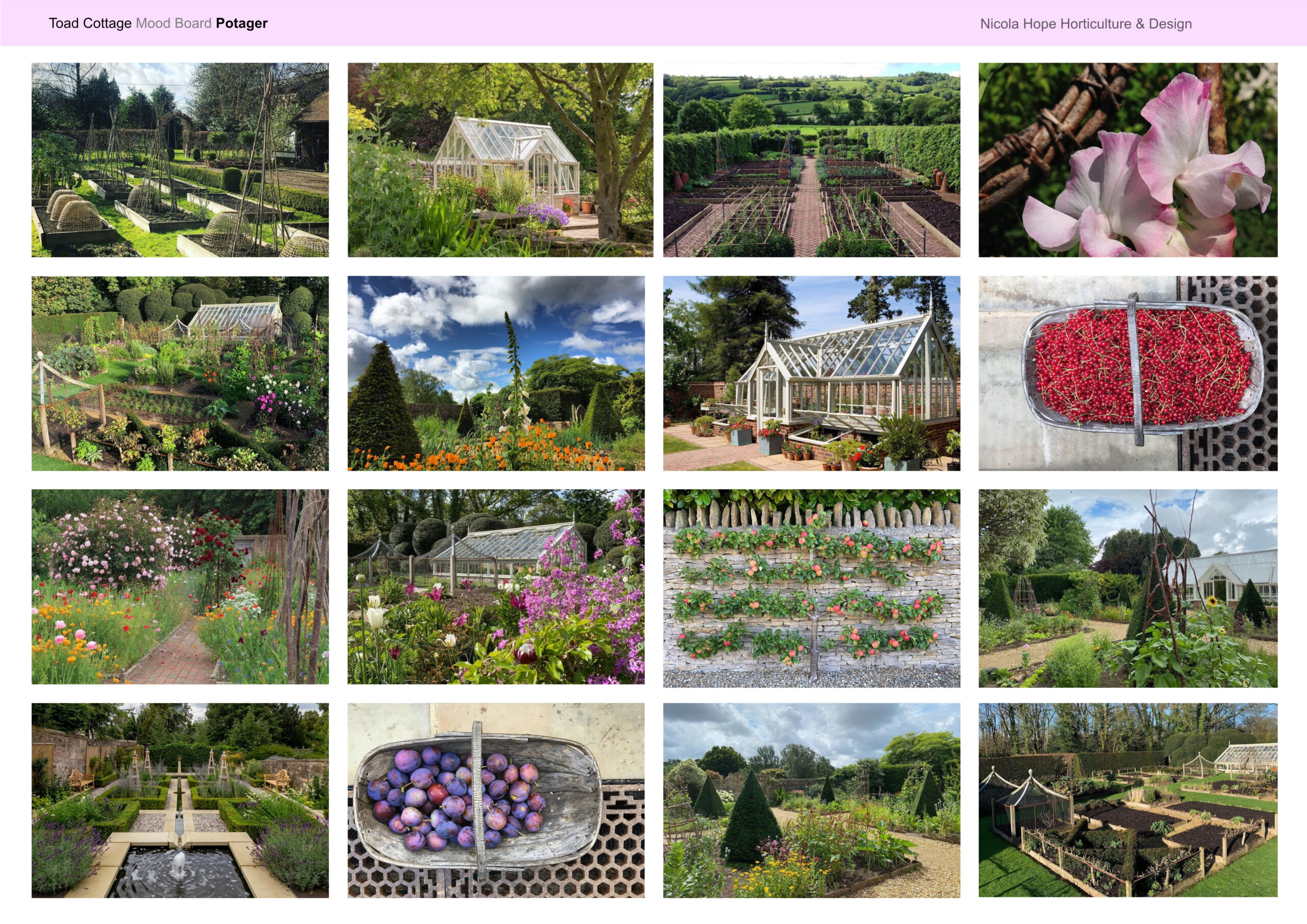 Mood board for a potager with a traditional aesthetic.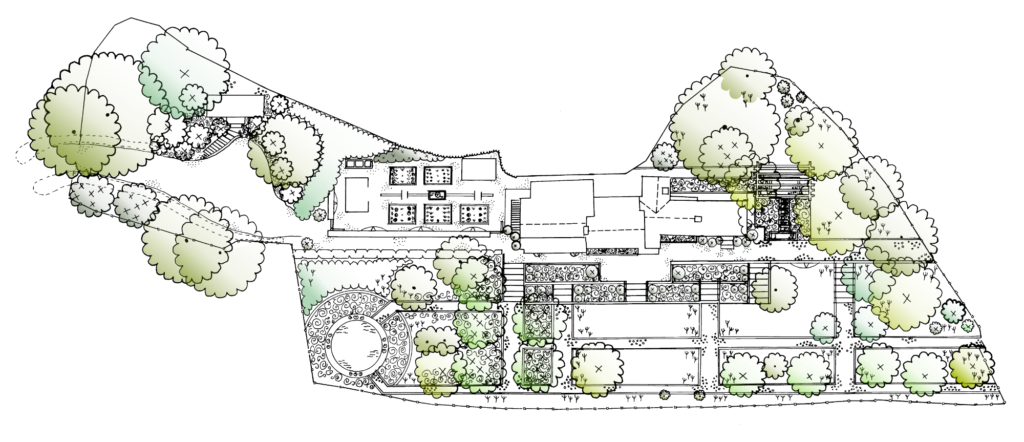 The Master Layout Plan shows areas of the garden with separate functions, yet they flow seamlessly from one section to the next. 3D visual below showing how a new pergola with naturalistic planting will look on the steep hillside.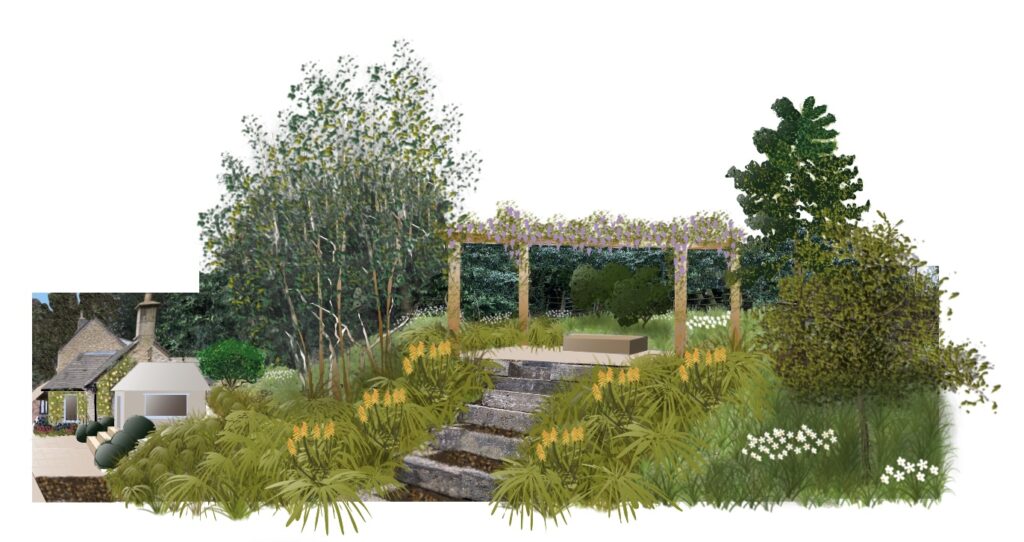 A Nicola Hope Horticulture & Design Master Layout Plan includes a full-colour planting plan with costings and detailed planting notes so you can be confident that your new planting schemes will be bountiful and resilient for years to come.